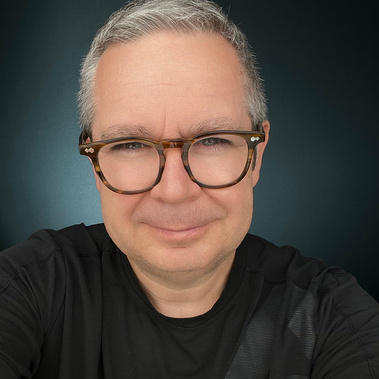 Rafal Wegiel is an esteemed portrait and headshot photographer, originally hailing from Poland and currently residing in Calgary, AB, Canada since 2001. With over two decades of professional experience, he has established himself as a master of his craft. With a deep passion for the art of photography, Rafal's work goes beyond simply capturing images; he strives to delve into the essence of his subjects, uncovering their unique beauty and preserving it for eternity.
Rafal's artistic journey is driven by a profound desire to explore the intricacies of human diversity. Through his lens, he skillfully captures the nuances, expressions, and emotions that define each individual. His photographs transcend mere visual representation, offering a glimpse into the inner worlds and untold stories of the people he photographs.
With a keen eye for detail and a remarkable ability to establish rapport, Rafal creates an environment that allows his subjects to feel comfortable and authentic. Through his guidance and expertise, he expertly captures the true essence of his subjects, revealing their innermost beauty and creating images that are both captivating and evocative.
Whether it's a professional headshot, a compelling portrait, or an artistic exploration of the human form, Rafal Wegiel's work stands as a testament to his unwavering commitment to his craft. His photographs not only document moments in time, but they also serve as a celebration of the inherent beauty and diversity of humanity, inviting viewers to reflect on the multifaceted nature of the human experience.
For more information on Rafal's work, to get in touch regarding employment opportunities, or to just say hello, feel free to get in touch.